Research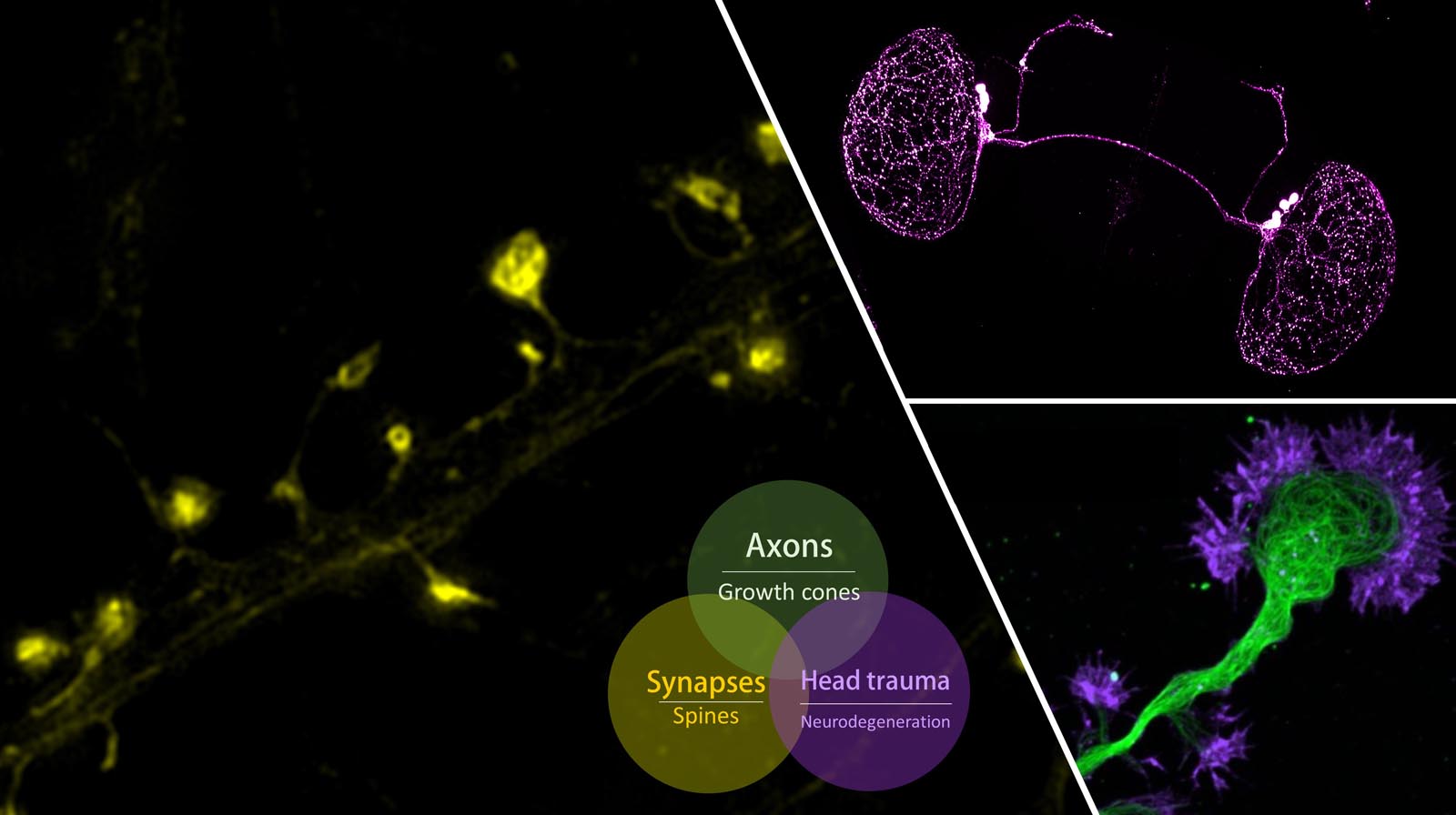 ---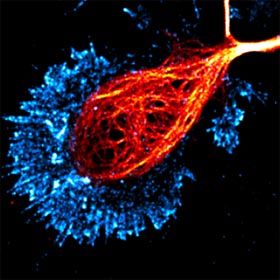 Over a century ago, Ramon y Cajal made his landmark observations on the patterns of nerve process outgrowth and connectivity in developing brains and described the motile tip of each elongating axon, the growth cone, as the responsible unit for axon elongation and pathfinding to the target cells. Developing axons are guided to their targets by a variety of environmental cues, including long-range diffusible and short-range surface-bound molecules that can either attract or repel the axon. The presence of these guidance cues in temporal and spatial patterns enables the growth cone to navigate through the complex environment of the developing embryo to reach its correct target. We investigate the signaling pathways and cytoskeletal mechanisms that enable the growth cone to translate extracellular signals to directional movement during guidance.
Featured publications
Li X, Shim S, Hardin KR, Vanaja KG, Song H, Levchenko A, Ming GL, and Zheng JQ (2022). Signal Amplification in Growth Cone Gradient Sensing by a Double Negative Feedback Loop among PTEN, PI(3,4,5)P3 and Actomyosin. Molecular and Cellular Neuroscience 123 (Dec).
Guirland C, Suzuki S, Kojima M, Lu B, and Zheng JQ (2004). Lipid Rafts Mediate Chemotropic Guidance of Nerve Growth Cones. Neuron 42(1):51-62.
Wen Z, Guirland C, Ming G-L, and Zheng JQ (2004). A CaMKII/Calcineurin Switch Controls the Direction of Ca2+-dependent Growth Cone Guidance. Neuron 43(6):835-846.
Zheng JQ (2000). Turning of Nerve Growth Cones Induced by Localized Increases in Intracellular Calcium Ions. Nature 403:89-93 (Jan. 6).