People in the Bassell Lab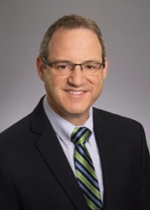 Gary J. Bassell, PhD
Professor and Chair
gbassel@emory.edu
Gary J. Bassell, Ph.D. joined the faculty at Emory University School of Medicine in 2005, where he is currently Professor and Chair of the Department of Cell Biology http://cellbio.emory.edu. Prior to moving Emory, Dr. Bassell was a member of the faculty at the Albert Einstein College of Medicine, in the Department of Anatomy and Structural Biology (1995-1998) and subsequently in the Department of Neuroscience and Rose Kennedy Center for Mental Retardation (1998-2005). Read More
Marius Ifrim, MD, PhD
Instructor
mariusifrim@emory.edu

I am interested in local protein synthesis regulation at the synapse and how this is affected in neuro-developmental disorders. My current project is focused on studying the perturbations of local protein synthesis in a mouse model of Fragile X Syndrome, using a single-molecule microscopy approach.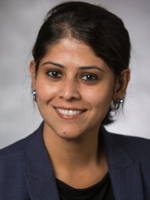 Anwesha Banerjee, PhD
Postdoctoral Fellow
anwesha.banerjee@emory.edu
My research overall is focused on understanding the molecular pathogenesis of Fragile X syndrome caused by the absence of FMRP protein regulated translation using genetic, pharmaceutical and viral mediated approaches. One of  my specific interest is to investigate the efficacy of p110B inhibitors to correct in-vivo behavioral phenotypes in Fragile X syndrome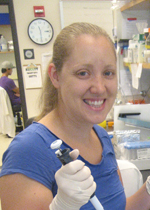 Kathryn Williams, PhD
Postdoctoral Fellow
krwill7@emory.edu

I am interested in the role of muscleblind RNA binding proteins in mRNA regulation in neurons, and dysregulation in myotonic dystrophy.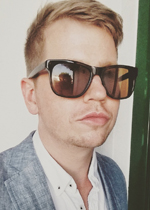 Paul Donlin-Asp
Graduate Student (Ph.D. program, BCDB)
pdonlin@emory.edu
My focus is on two distinct questions, (1) how is mRNA and protein association regulated and (2) understanding novel roles of mRNA localization in development. For my main project I studying the protein SMN, which underlies the disease spinal muscular atrophy. I'm deeply understanding what role SMN plays in the assembly and localization of mRNA and protein complexes, and how that contributes to SMA pathology. My second project is addressing novel non neuron specific events of localization of mRNA and local translation, with a keen focus on events that may regulate proper development and signaling.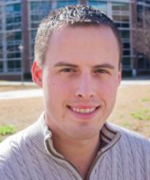 Zachary Mceachin 
Graduate Student (Ph.D. Biomedical Engineering, joint program with Georgia Tech)
zmceach@emory.edu
My research is focused on understanding shared mechanisms between C9 ALS/FTD and Spinocerebeallar Ataxia type 36 (SCA36).  These diseases are caused by a similar hexanucleotide repeat expansion in the first intron of C9orf72 (C9ALS) and NOP56 (SCA36).  To investigate the molecular etiology and pathogenesis of these disorders we are using a variety of model systems such as patient specific induced pluripotent stem cells (iPSCs).
Phillip Price
Graduate Student (Ph.D. program)
plprice@emory.edu
My research is focused on examining how defects in mRNA processing and
localization contributes to the disease pathology of Spinal Muscular
Atrophy in vivo.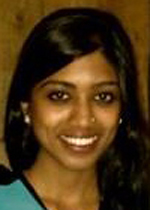 Nisha Raj
Graduate Student (Ph.D. program, Neuroscience)
nraj2@emory.edu


I am interested in studying the molecular mechanisms underlying specific cognitive, cellular and synaptic impairments seen in FXS, 15q13DS, DiGeorge syndrome and other autism related neurodevelopmental disorders. I am using induced pluripotent stem cell (iPSC)-derived neurons from patients with known genetic mutations to investigate abnormalities in neuronal morphology, signaling and protein synthesis, as well as to screen potential therapeutic interventions.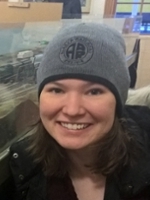 Kristen Thomas


Graduate Student (Ph.D. program, Neuroscience)


ktthoma@emory.edu



My research focuses on the schizophrenia associated microRNA miR-137 and its neuronal mRNA targets, specifically mRNAs encoding AMPA receptor subunits

.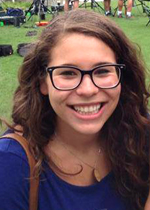 Arielle Valdez
Graduate Student (MD/PhD program)
arielle.nicole.valdez@emory.edu


My research focuses on the physiologic regulation of the Fragile X Mental Retardation Protein's (FMRP) targeting of mRNAs and the RNA-induced silencing complex (RISC). Specifically, my current project is exploring the ubiquitination of FMRP following mGluR5 stimulation.
PAST EMORY LAB MEMBERS
Name

Position

Current position and contact information

Bart Anderson                        

Postdoc

Staff Scientist, Exicure bart.anderson@gmail.com

Christina Gross                     

Postdoc, RT-faculty   

Assistant Professor, Cincinnati Childrens Christina.Gross@cchmc.org

Peng Guo                                                       

Postdoc

Microscopy Core Facility Director peng.guo@einstein.yu.edu

Alicia Hawthorne                                            

Postdoc

Lecturer, Univ. Central Florida
alicia.l.hawthorne@emory.edu

Ravi Muddashetty                              

Postdoc, RT-faculty

Assistant Professor, inSTEM, NCBS, India
ravism@instem.res.in

Viji Nalavadi                                                    

Postdoc                                                                      

Core Facility Director,
inSTEM, NCBS, India vijayalaxmin@instem.res.in

Wilfried Rossoll

RT-faculty                              

Assistant Professor, Emory Univ.
wrossol@emory.edu

Yukio Sasaki  

RT-faculty                              

Associate Professor, Yokohama, Japan
yukio-sasaki@umin.ac.jp

Sharon Swanger

Graduate student                   

Postdoc, Emory University
sswange@emory.edu

Andrew Swanson

Technician                             

Graduate student, Emory Univ.
andrew.swanson@emory.edu

Wulin Teo

Technician   

Graduate Student, Calgary
wulin.teo@gmail.com

Kristy Welshhans       

Postdoc                      

Assistant Professor, Kent State Univ.
kwelshha@kent.edu

Lei Xing

Graduate student                   

Postdoc, University North Carolina
lxing@email.unc.edu

Mei Xu

Postdoc                      

Associate Professor, PCOM
meixu@pcom.edu

Xiaodi Yao                                          

Graduate student                                                                   

Postdoc, Duke University
xiaodi.yao@duke.edu