Bassell lab Diversity Statement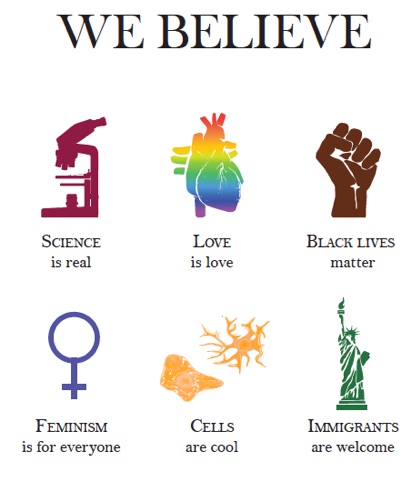 sammykatta.com/diversity
We greatly value a culture of diversity, equity and inclusion in our lab, department and broader community. We deplore racism and embrace a culture of anti-racism. We strive to create an inclusive environment of respect, collegiality, sensitivity and understanding.  We celebrate diversity across several dimensions, including, but not limited to, culture, ethnic and racial identity, religion, age, sexual orientation, gender identity, genetic information, disabilities and veteran's status.  We fully recognize that our research, lives and humanity will be enriched by a diverse membership whereby different points of view and backgrounds are welcomed, valued and celebrated.
Our lab has trained 11 graduate students to complete their PhD degree at Emory, with 4 graduate students currently doing PhD thesis research. Of the 15, 8 are female, 3 are underrepresented (African American, LatinX/Hispanic) and 5 are international students.  Four graduate students have been recognized with Program Scholar Awards, including one underrepresented student.  Most of the domestic PhD students, including two underrepresented students, have received independent NIH NRSA F31 Awards. We are looking forward to proactively supporting new efforts at Emory to further increase recruitment of underrepresented students. Currently, depending on the program, about 20% of PhD students are from underrepresented groups.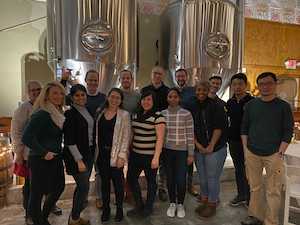 I am very proud of the very successful career paths of all our graduate students and postdoctoral fellows, in particular, several outstanding female scientists now directing their own independent laboratories!  Please see this page for information on their current positions in academia, biotech and other alternative careers.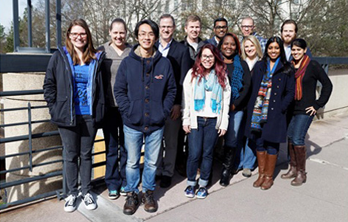 For the past 25 years, the Bassell Lab is and has always been international, currently 5 of 12 people are here on Visas, and 6 of 12 were born in other countries. We promote and celebrate the unique set of cultures brought in by the lab members and believe that these differences are what bring us together to form a stronger and more cohesive laboratory.